Manuscript Status/Contact

Sponsored by
University of Maragheh

Editors-in-Chief: Rasoul Daneshfaraz, PhD, Associate Prof., Department of Civil Engineering, Maragheh University, Maragheh, Iran; Kianoush Zaker Haghighi, PhD, Assistant Prof., Department of Art and Architecture, Islamic Azad University, Hamedan, Iran

View full editorial board
Latest global impact factor is 0.521.

Cover suggestion

...details
Indexed/covered by DOAJ, Ulrich's™

/ProQuest

, IndexCopernicus (ICV 2014): 6.48, RICeST (E-journals), EZB, OCLC, TOCs, TIB, WorldCat, Genamics, International Libraries, Google Scholar (

full index information

)
Full texts and XML of articles in

E-Journals Database (RICeST)

.

For National Institutes & Centers (NIC)-funded researchers, Save time by submitting your paper to us - this journal is in full compliance with

Budapest Open Access Initiative

.

High visibility of articles over the Internet.

Board Member Certificate
: JCEU active members of years 2013-14 are Dr. Ali Mashhadizadeh Roveshti (Urban and Regional Planning) and Dr. Amir Ghatefar (Structural Engineering).

Details...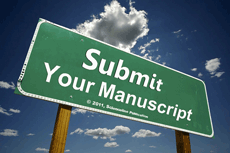 Submit your manuscript via

Scienceline submission portal


Editorial/Publishing Team Contact: This e-mail address is being protected from spambots. You need JavaScript enabled to view it or This e-mail address is being protected from spambots. You need JavaScript enabled to view it .

...details





Journal of Civil Engineering and Urbanism

A New Engineering, A New World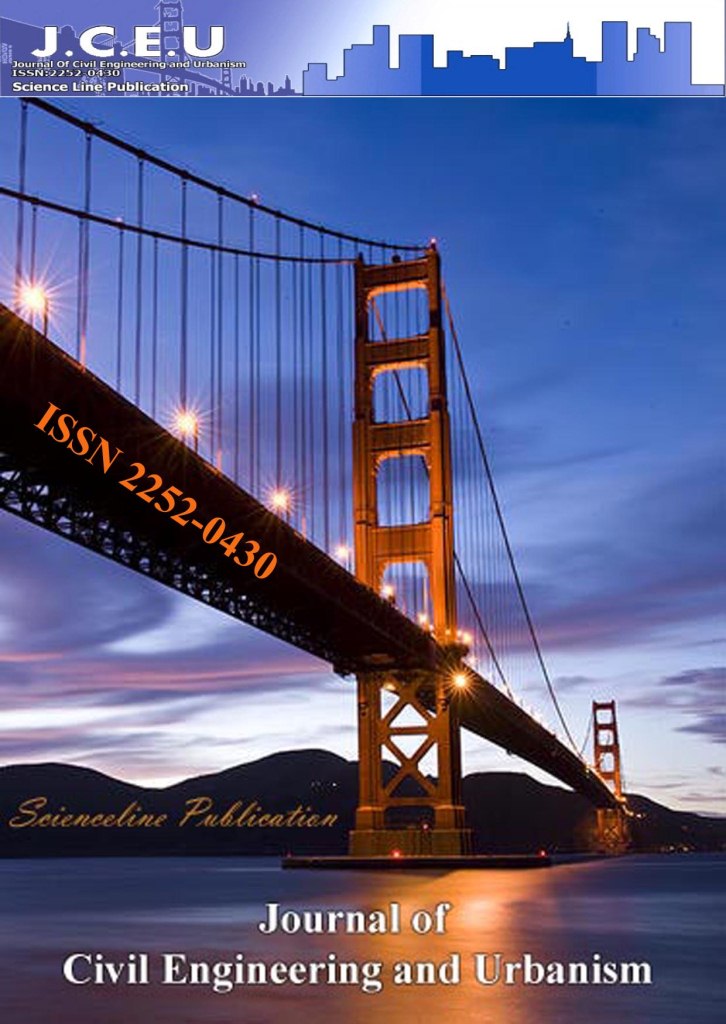 Publication Data
ISSN: 2252-0430
Frequency: Bi-monthly
Current Volume: 6 (2016)
Current Issue: 2 (25 Mar)
Publisher: Scienceline Publication
Aims and Scope
Journal of Civil Engineering and Urbanism is an international, English language, peer reviewed journal aims to publish the high quality material from civil engineering and urban and regional planning areas while focus on interact between civil engineers and urban and regional planners in cooperating on projects. View full aims and scope
TABLE OF CONTENTS
---
Research Paper
The Urban Dilemmas in Iran Marginal Urban Area; A Case Study of Kermanshah city.

Naghdi A, Khanian M, Rueentan M.
J. Civil Eng. Urban., 6(1): 16-23, 2016; pii:S225204301600003-6
---
Research Paper
Strategic Planning of Regional Tourism with Sustainable Development Approach; Case Study: Khaf Region.
Nabi Najafi Gh, Rashidi Ebrahim Hesari A, Jeddi M, Fatallahzadeh F.

J. Civil Eng. Urban., 6(1): 07-15, 2016; pii:S225204301600002-6
---
Research Paper
Strategic Planning to Develop Sports Tourism of Maragheh with a Focus on Water-Based Sports Mainly Canoepolo.
Hamidi M, Chekaniazar M, Parvinzad M, Sobhani N, Sedghi A.

J. Civil Eng. Urban., 6(1): 01-06, 2016; pii:S225204301600001-6
---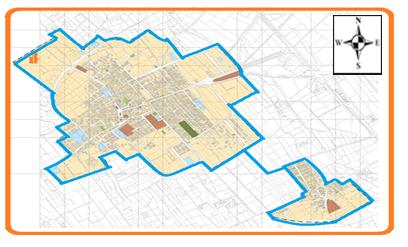 Research Paper
The Effect of Migration of Villages to Towns; Case Study of Shahedshar, a City in Shahriar, Iran.
Motee Langarudi S.H, Sharifi Ardani F, HajiAlizadeh J.

J. Civil Eng. Urban., 5(6): 272-280, 2015; pii:S225204301500036-5
[Abstract] [Full text-PDF]
---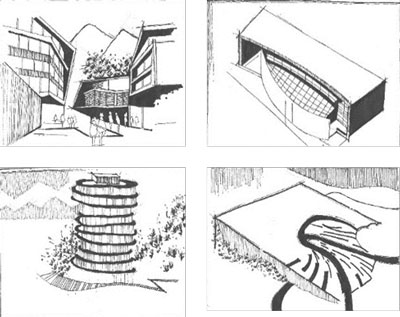 Research Paper
Transmitting Architectures: Analysis of the Projects of Iranian Architectures in Foreign Countries.
Mahdavinejad M., Abazari T.

J. Civil Eng. Urban., 5(6): 249-256, 2015; pii:S225204301500032-5
---

This work is licensed under a Creative Commons Attribution-NonCommercial 4.0 International License.